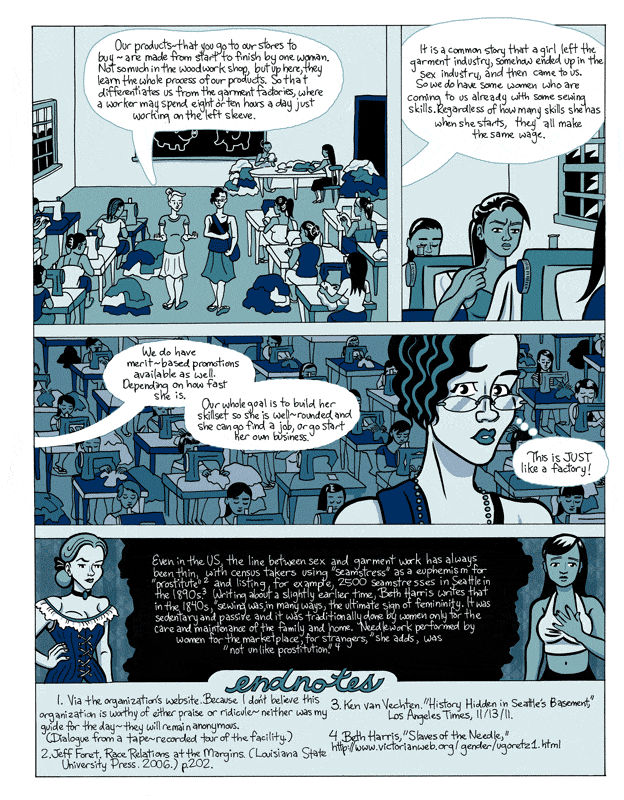 This is one of three strips I collaborated on with Anne Elizabeth Moore, about the international garment trade and the effect it has on women.
They were collected in Threadbare: Clothes, Sex and Trafficking, released in 2017 by Microcosm Publishing.
All images copyright Ellen Lindner 2020. Not for use without written permission of Ellen Lindner.