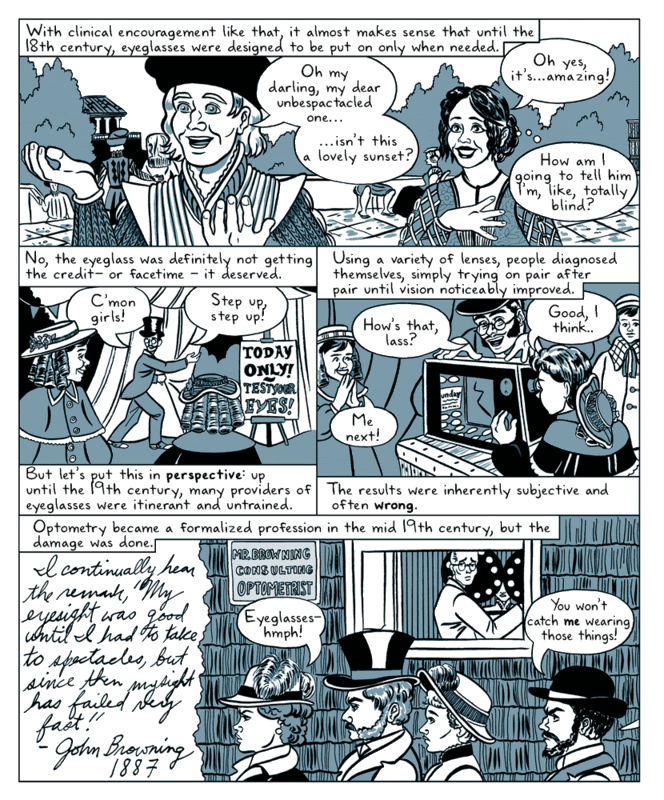 This is a sample from "Shams, Scams, and Blind Faith", a comic I created that appeared in "Hey! 4 Eyes!" a zine edited by Robyn Chapman.
It was named a notable story of 2012 in Best American Comics.
All images copyright Ellen Lindner 2019. Not for use without written permission of Ellen Lindner.