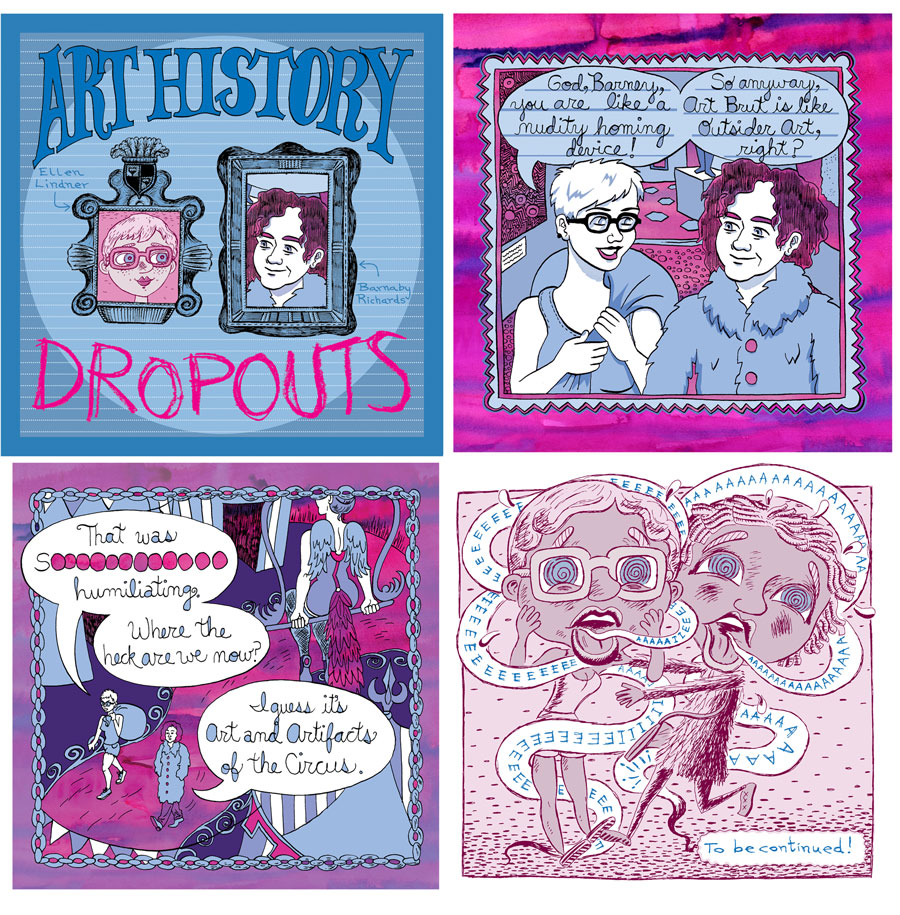 Acclaimed illustrator and cartoonist Barnaby Richards and I
began this comics jam - based on the idea of a hypothetical meeting between our younger selves - starting in 2011. You can
check out our progress on the AHD blog or order
the first collection from the books page.
©All images copyright Ellen Lindner and Barnaby Richards 2012. Not for use without written permission of the authors.